Personal Injury
Injured in a Car or Truck Crash?  Protect your rights and call us today for a free consultation.
Ask about our NO FEE Guarantee: If we don't recover money for you, you don't pay!
Have you recently been injured? If so, you should contact us immediately. In cases where personal injuries have occurred, time is very limited to protect your rights and file a claim, so waiting will not benefit you. It is also necessary to contact us prior to discussing your injury with any insurance company because anything you tell the insurance company could potentially harm your ability to receive a settlement. No matter the injury or injuries you've sustained, we offer our legal services to help you file a claim and get the financial settlement you deserve.
Common injuries that we can assist in settling:
Auto accidents
Truck Crash Injuries
Slip-and-fall injuries
Exposure to toxic substances
Injuries resulting from another's negligence
Serious Lawyers for Serious Injuries!  We litigate cases on behalf of our clients to ensure that you get the maximum recovery possible.  Don't let an insurance company take advantage of your situation, let us fight for you.
5 Things to Do After an Accident:
Don't make any statements admitting fault to the other party or the police.  You should discuss these statements with your lawyer to ensure that you have all of the facts before making a statement.
Ensure that everyone is safe and 

seek medical attention

if you are injured.  Don't hesitate to get checked out by the medical response staff.  You may not even realize you're injured for several minutes due to adrenaline from the crash or other factors.
Contact a lawyer immediately so that they can begin preserving records on your behalf.  You may not need an attorney, but you have nothing to loose by contacting our office for a consultation.  We won't charge you a fee unless you win or get a monetary settlement from the other party or their insurance company.  Call us or use the contact form below so we can begin working for you!
Do not accept any calls from the insurance company or make any statements to anyone regarding your accident.  Your lawyer will handle these statements and schedule a time with you to make these statements if required.  You have a right to have a lawyer present during any of these events and you should exercise that right.
Follow your doctor's advice and get the medical treatment they advise.  Don't let being busy in your every day life get in the way of your long term well being.  If a medical care provider advises you to get care, you should accept it.  Your doctor will work with us to get your records so that we can ensure you obtain the maximum recovery.
It is important to realize that if you are injured you only get one chance to recover for those injuries.  If you suffer an injury today that may require a walking cane 40 years from now, your lawyer has to ensure that the insurance company pays you today for what a walking can will cost 40 years from now.  This is because once you settle or win a judgment, you cannot go back an ask for more.  You must get everything you will ever need the first time and you only have a limited time to obtain that recovery before the statute of limitations blocks your claim.  If you've been injured in a car accident or truck crash – do not delay in contacting us.
Since the average person drives about 37 miles per day, auto accidents are the most common personal injury claims. In this case, it is extremely important that you contact us prior to contacting your insurance company. We can correspond with your insurance company to discuss your injury and represent your legal rights, and you will not have to feel stressed about lessening your chances of receiving a settlement. Our involvement will help to ensure that you receive the settlement you deserve.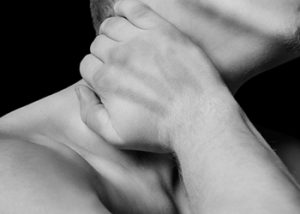 In other cases such as accidental slip-and-falls, unintentional exposure to toxic substances, or drunk driving accidents, we can represent you to ensure that your rights are protected immediately after and in the time following your injury. Again, it is necessary to contact legal representation immediately after your injury to ensure that any statements you might make to an insurance company are not used against you to reduce the amount you receive in a settlement.
Finally, if you've been injured due to a company or an individual's negligence, you may be eligible to receive a financial settlement. Whether your illness or injury occurs because of a defective product or negligence on the part of an individual or their property, we can assist you in evaluating your ability to settle and receive a payout to help you cope with the expenses of your injury or illness. If you have personal injury situations, Gross Law Group is here for you!
Contact us now if you've been injured or have become ill due to an accident or negligence—we're here to serve you and protect your rights.  No Win – No Fee!