Meet our Team
Attorney:
Keith Gross: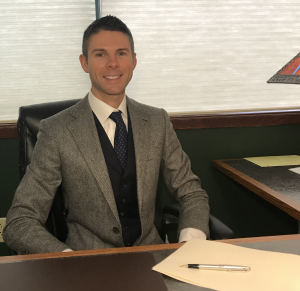 Mr. Gross has broad experience handling business and personal matters including: Franchise Law, Trademark Law, Commercial Litigation, Wills, Trusts, Probate, Real Estate and Criminal Trials.
Mr. Gross draws on his experience working  in-house for a national Franchisor to offer insightful advice on business matters and transactions.  While continuing to work with Franchisors and Franchisees, the Gross Law Group also acts as outside General Counsel to companies who can benefit from part-time legal counsel that integrates seamlessly with the business team.  Having attorneys with business experience can often save substantial time and resources while identifying and resolving risks that a less integrated lawyer may not notice.
As part of the representation of businesses, Mr. Gross has extensive experience with Trademark Applications, Filings, Notices of Opposition before the TTAB and responses to Office Actions as well as litigation regarding infringing marks and trade dress including Lanham Act, unfair competition claims, and many others.
Mr. Gross has tried cases in State and Federal Court, and is admitted to practice before all State Courts in Montana and Federal District Courts for the District of Montana.
Prior to graduating from the University of Montana School of Law in Missoula, Montana, Mr. Gross attended Florida State University in Tallahassee, Florida, where he received a B.S. in Public Safety and Security with an emphasis on Law Enforcement Intelligence.
Mr. Gross spends his time between his home state of Florida and the beautiful state of Montana.  In his free time he enjoys boating, fishing, SCUBA diving in Florida, and hiking and hunting in the mountains of Montana.
Law Clerk:
Grant Kelly
Grant is a native Montanan currently in his second year of law school at the University of Montana. Originally from Billings, Grant received a bachelor's in Philosophy from The Catholic University of America. A year later he graduated from the same institution with an MA in Philosophy. Grant is happy to be back in his home state. When not working or studying, he likes to spend time with his family spread across Montana or enjoy the outdoor recreation Missoula has to offer.
Receptionist:
Chelsea Sweeney