Meet our Team
Gross Law Group, P.A. represents businesses and individuals in their Complex Litigation Matters, Personal Injury Claims, Contract Disputes and provides general legal advice tailored to fit the needs of the client.
Keith L. Gross, Esq.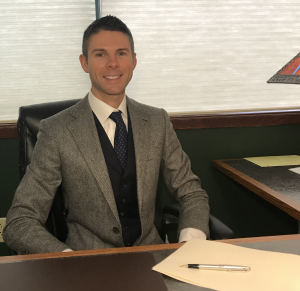 Mr. Gross has broad experience handling business and personal matters including: Business Transactions and Disputes, Franchise Law, Trademark Law, Commercial Litigation, Wills, Trusts, Probate, Real Estate Transactions and Disputes, Criminal Trials and Personal Injury Litigation.
Keith draws on his prior experience working in-house as general counsel for a national Franchisor to offer insightful advice on business matters and transactions.  While continuing to work with Franchisors and Franchisees, the Gross Law Group handles a full range of matters for companies who can benefit from legal counsel that integrates seamlessly with their business team.  Having an attorney with keen commercial acumen and business experience can save substantial time and resources while identifying and resolving risks that a less integrated lawyer may not notice.
Mr. Gross has extensive transactional and litigation experience including representation of clients in various civil litigation matters before state and federal courts, Trademark Applications, Filings, Notices of Opposition before the TTAB and responses to Office Actions as well as litigation regarding infringing marks and trade dress including Lanham Act, unfair competition claims, unfair trade practices, and many others.
Mr. Gross has tried cases in State and Federal Court, and is admitted to practice before all State Courts in Florida and Montana as well as Federal District Courts for the Middle District of Florida, Southern District of Florida, and the United States District Courts for the District of Montana.
Prior to graduating from the University of Montana School of Law in Missoula, Montana, Mr. Gross attended Florida State University in Tallahassee, Florida, where he received a B.S. in Public Safety and Security with an emphasis on Law Enforcement Intelligence.
Mr. Gross is an avid pilot who spends his time between his home state of Florida and the beautiful state of Montana.  In his free time he enjoys boating, fishing, SCUBA diving in Florida, and hiking and hunting in the mountains of Montana.
Shea A.B. Sammons, Esq.  
Mr. Sammons is a 5th generation Montanan, born in Missoula and raised in Charlo. He attended UM-Western where he earned his B.A. in 2012. He went on to the UM School of Law graduating with his J.D. in 2015. In Law School, Shea was captain of the Jessop Moot Court team and was awarded a member of the Order of Barristers for Outstanding Oral Advocacy. Shea clerked for the Brown Law Firm and Wills Law Firm during law school. He is admitted to practice in all Montana Courts and the US-Court-District of Montana.
Shea's is a skilled and experienced litigator who has tried many cases to verdict and has represented clients before the Montana Supreme Court. Shea has defended actions before the Montana Workers'Compensation Court involving medical causation, statutes of limitations, jurisdiction of Workers' Compensation Court, entitlement to wage-loss benefits, entitlement to medical benefits, "Horse Play" exception, designation of treating physicians, course of employment, arising from employment, termination exception to wage-loss benefits, coming and going exception, vocational rehabilitation, right of privacy, procedural and substantive due process, unreasonable delay or denial to pay benefits, standing and asbestos related disease. His practice includes a range of civil litigation, worker's compensation, employment law and business law.
In addition to courtroom advocacy, Shea has acted as an advisor to the rules committee which set the administrative rules for the Workers' Compensation Court and has worked with clients to draft proposed legislation and present the proposals to legislators. He has assisted employers in drafting employment policies and guidelines consistent with Montana employment law and the Montana Workers' Compensation Act, assisted claims adjusters in determining claim value, liability exposure and settling claims prior to initiation of litigation, drafted coverage opinions on various issues arising under Montana and Federal law.
When not working tirelessly to protect our client's rights, Shea enjoys snowboarding, fly fishing and running long distances.
Josephine Wiedenhaefer
Ms. Wiedenhaefer is a senior paralegal at Gross Law Group.  She graduated from Salisbury University with a Master's Degree in Conflict Analysis & Dispute Resolution and served as an intern at the Washington DC Superior Court's Dispute Resolution Division. She attended undergrad at Frostburg State University where she earned a Bachelor of Science degree in Liberal Studies.
As a former deputy court clerk, Josey has decades of experience managing legal files, interfacing with judges and their staff, e-filing, coordinating depositions, jury trials and other proceedings.  Josey applies her years of experience as a skilled paralegal and deputy court clerk to client matters to help offer the highest level of service to our clients.  With extensive legal research and writing experience, Josey ensures that attorneys at Gross Law Group have the resources they need to provide outstanding service to our clients.  Often, she is the primary point of contact for clients and generally maintains order in the office.  If you need legal services, Josey will point you in the right direction.